A Trip to Mont Blanc
Photos by Hannu Immonen and Aarne Ranta

July 24-30, 2002.

The trip was a traverse going up via Mer de Glace, Mont Blanc du Tacul, and Mont Maudit, then down via Grands Mulets. We left the tent at Col du Midi and took the Midi cable car to get it back. Otherwise we walked up all the way from Chamonix to the summit, in order to enjoy the gradual changing of alpine zones and to get smooth acclimatization.

The weather was sunny, warm, and stable. There was a full moon the day we started. The route is classified PD, and the main challenges were the seracs above the Mer de Glace, the steep finish of the ascent of Mont Maudit, and then again seracs at the Jonction. Standard glacier equipment was necessary but also sufficient: crampons, ice axes, and a rope. We used a Canon Digital Ixus V2 to make lots of photos and video clips - a marvel of compactness (equal in size to a pack of cigarettes), light weight (200g), functionality, and picture quality.

You can click on the pictures to make them bigger. The original jpg file size was around 1M, which has been reduced to 25% for faster downloading.

The way ahead: Mer de Glace.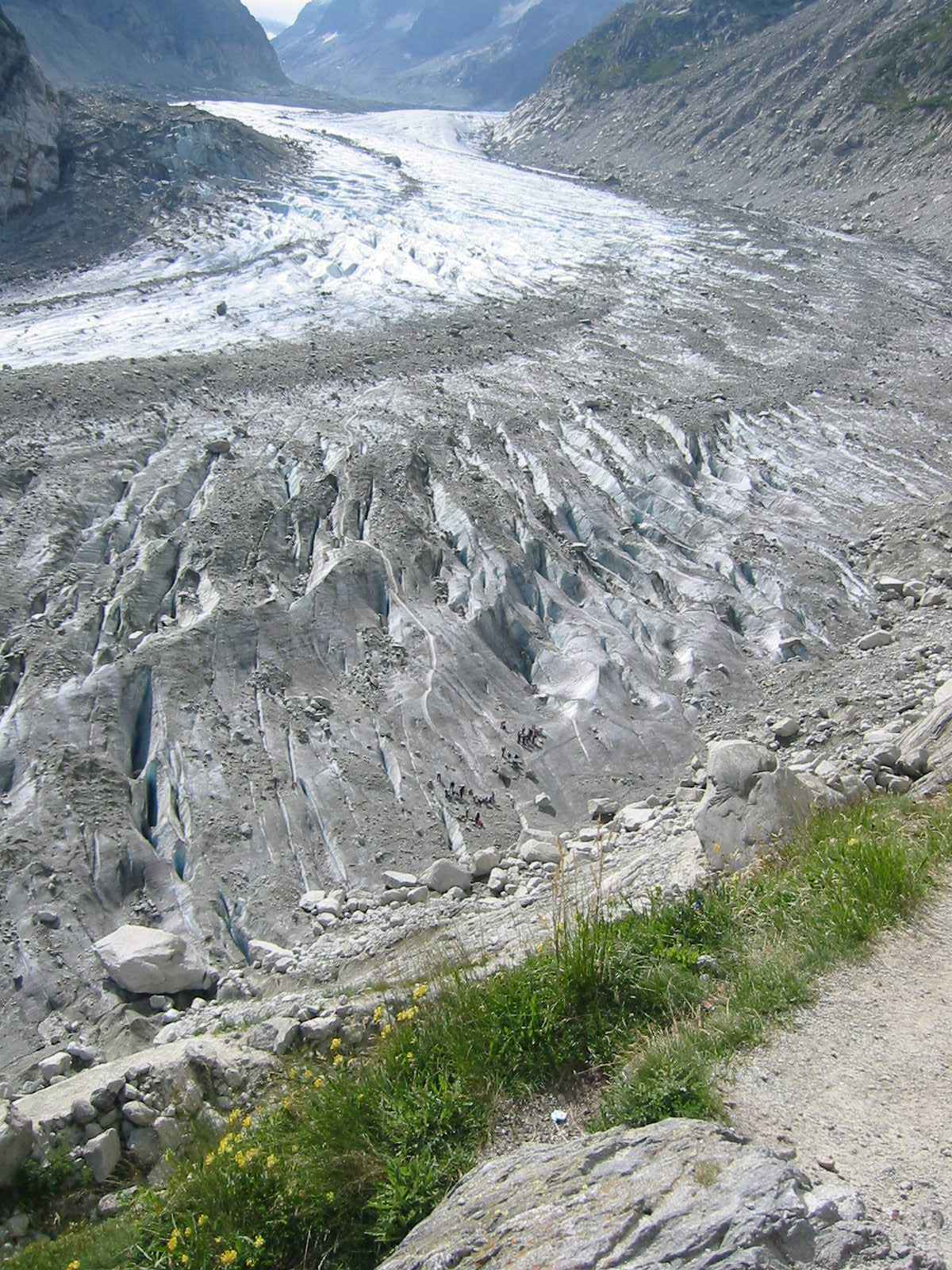 The ladder down to Mer de Glace.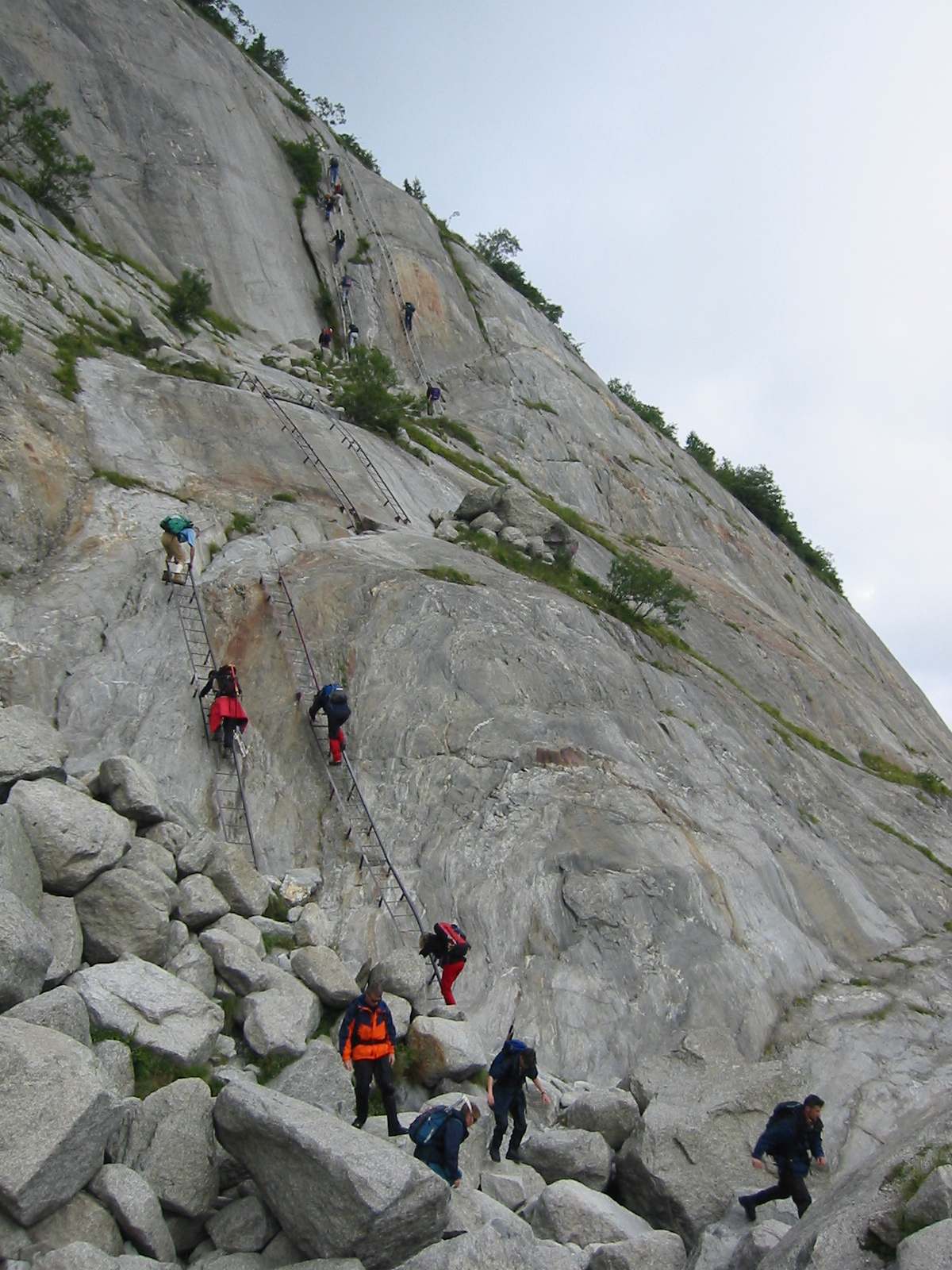 Early morning on the Tacul glacier.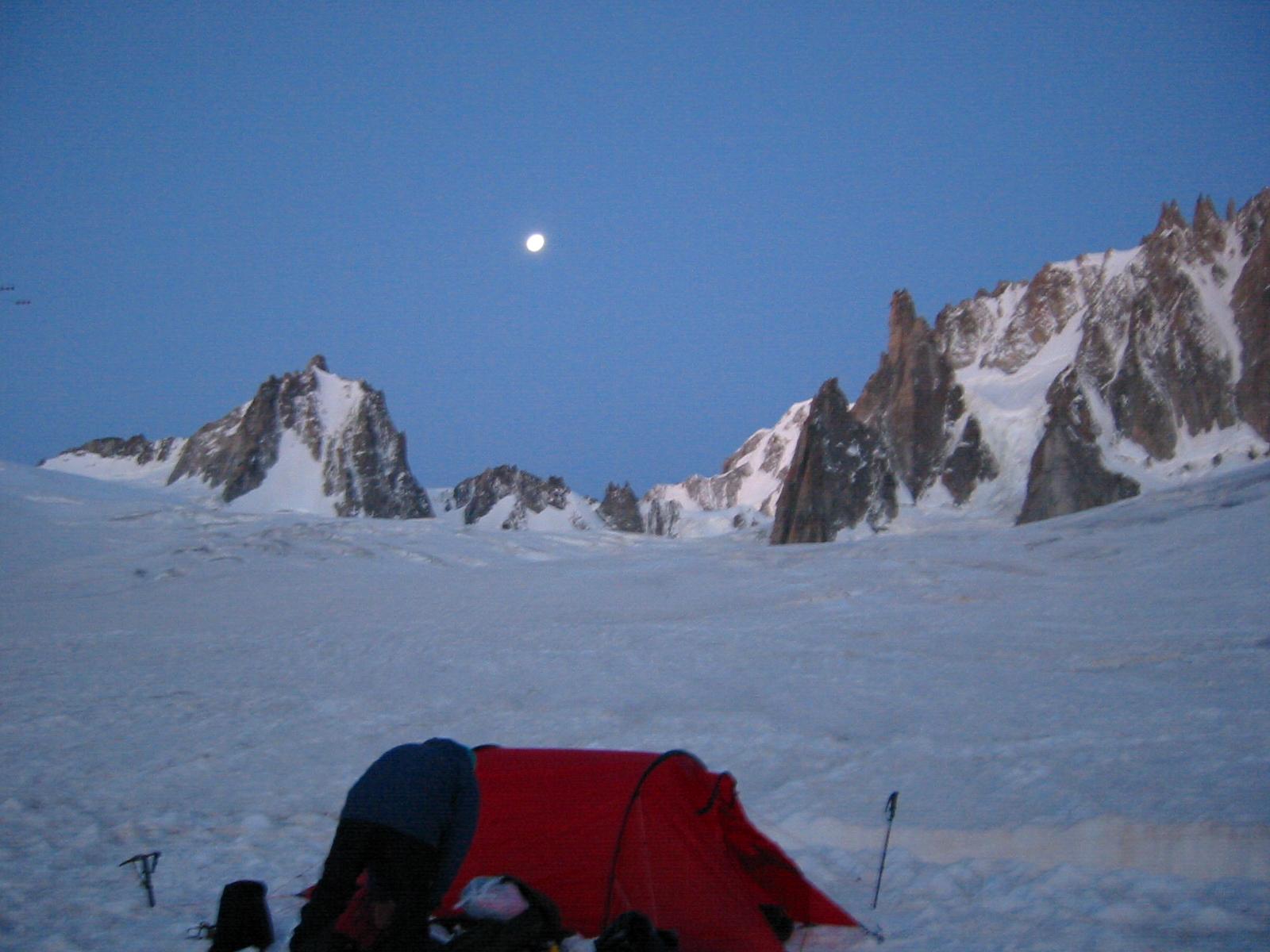 Trail under Mont Blanc du Tacul.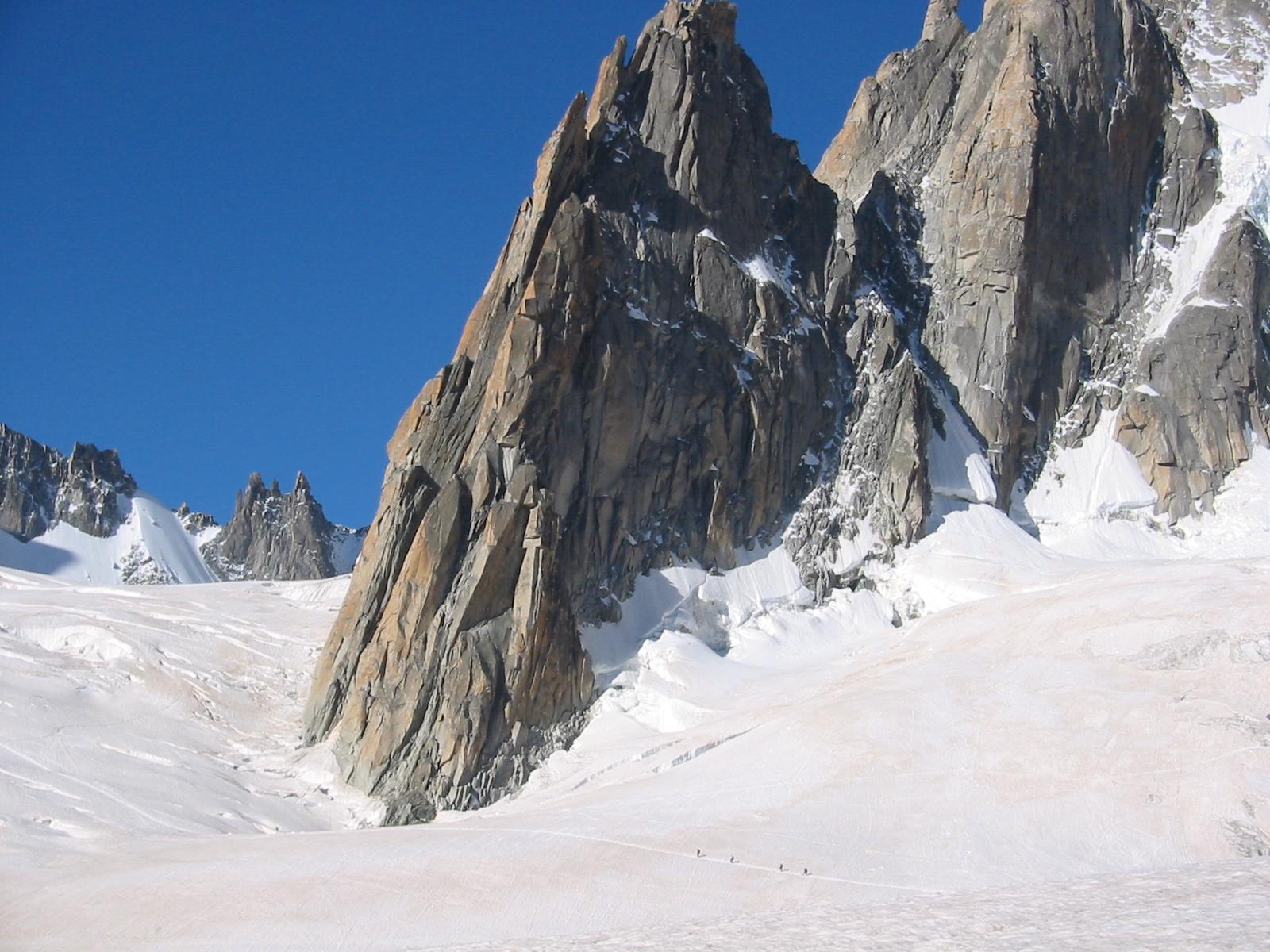 Evening sun over Col du Midi.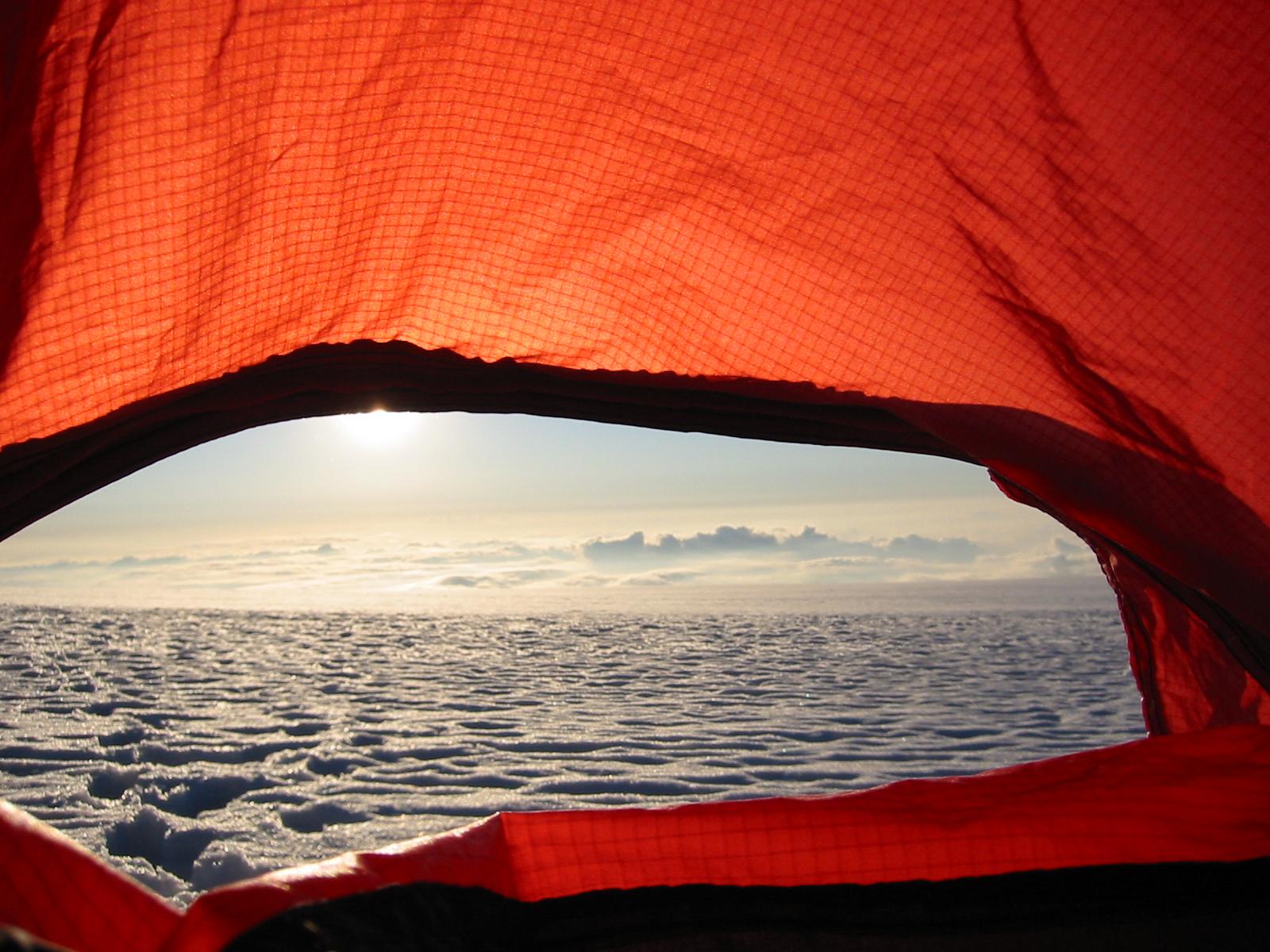 Going up the lower part of Mont Maudit.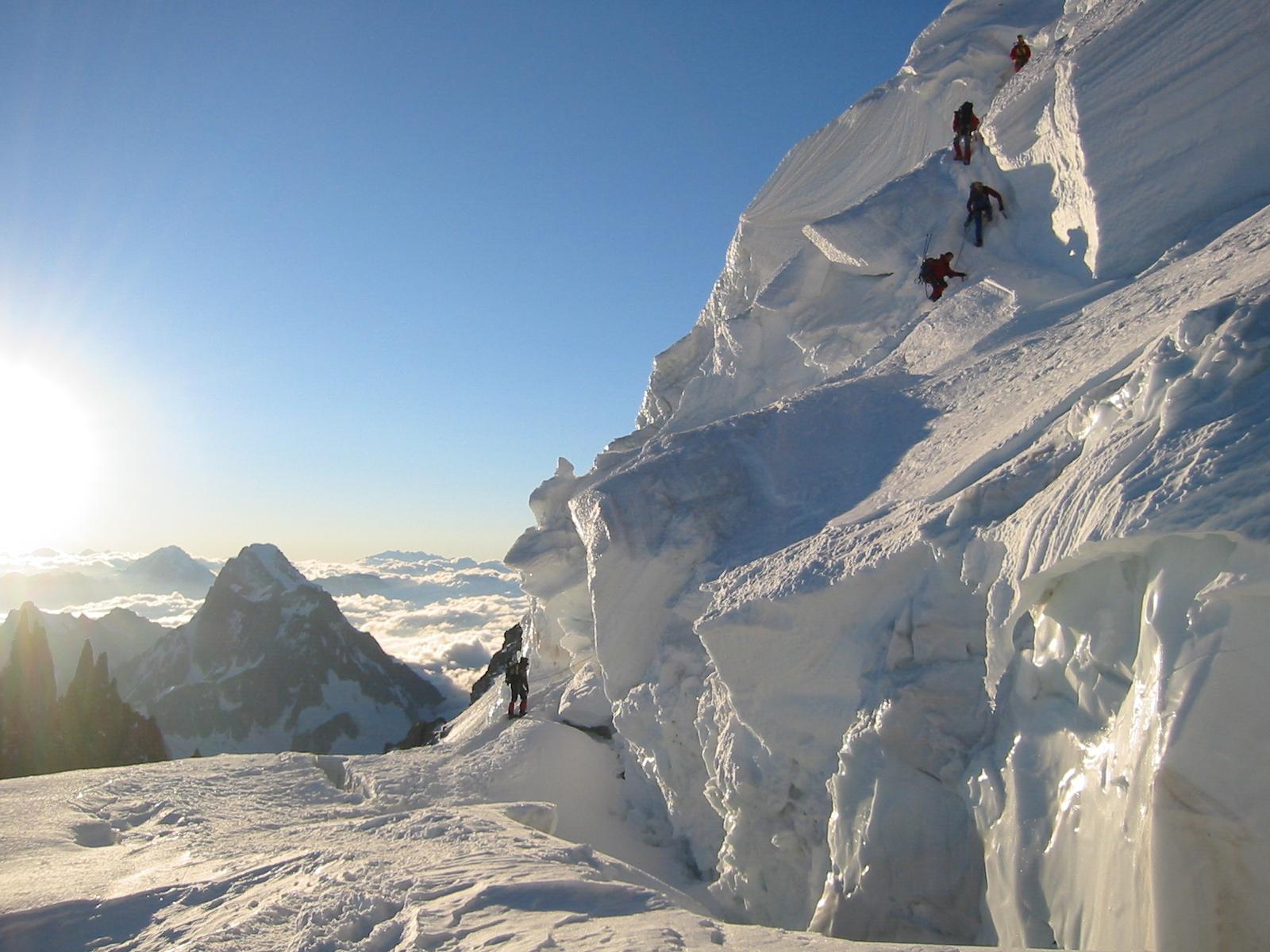 On the summit of Mont Blanc.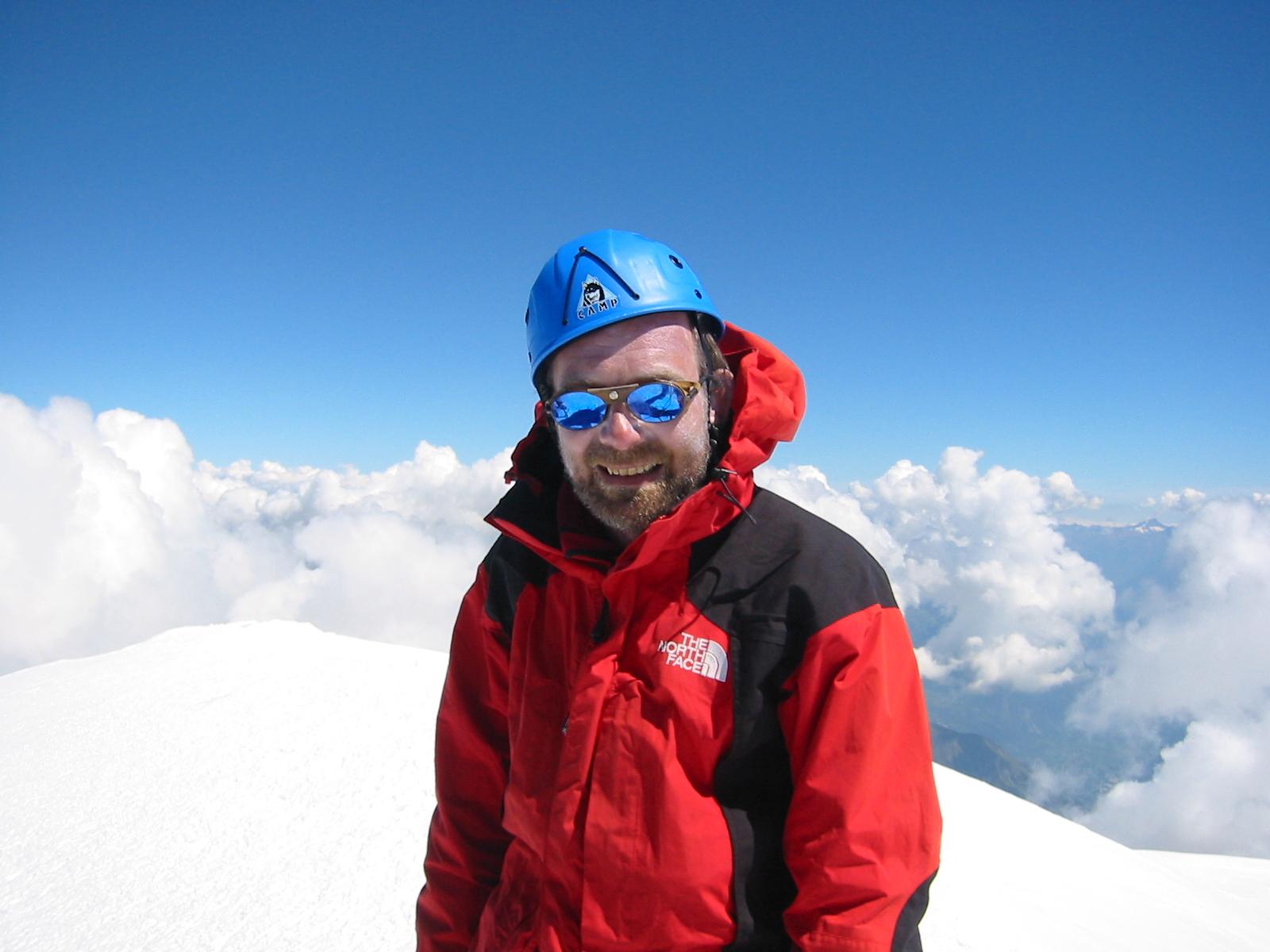 Descent route: arete des Bosses.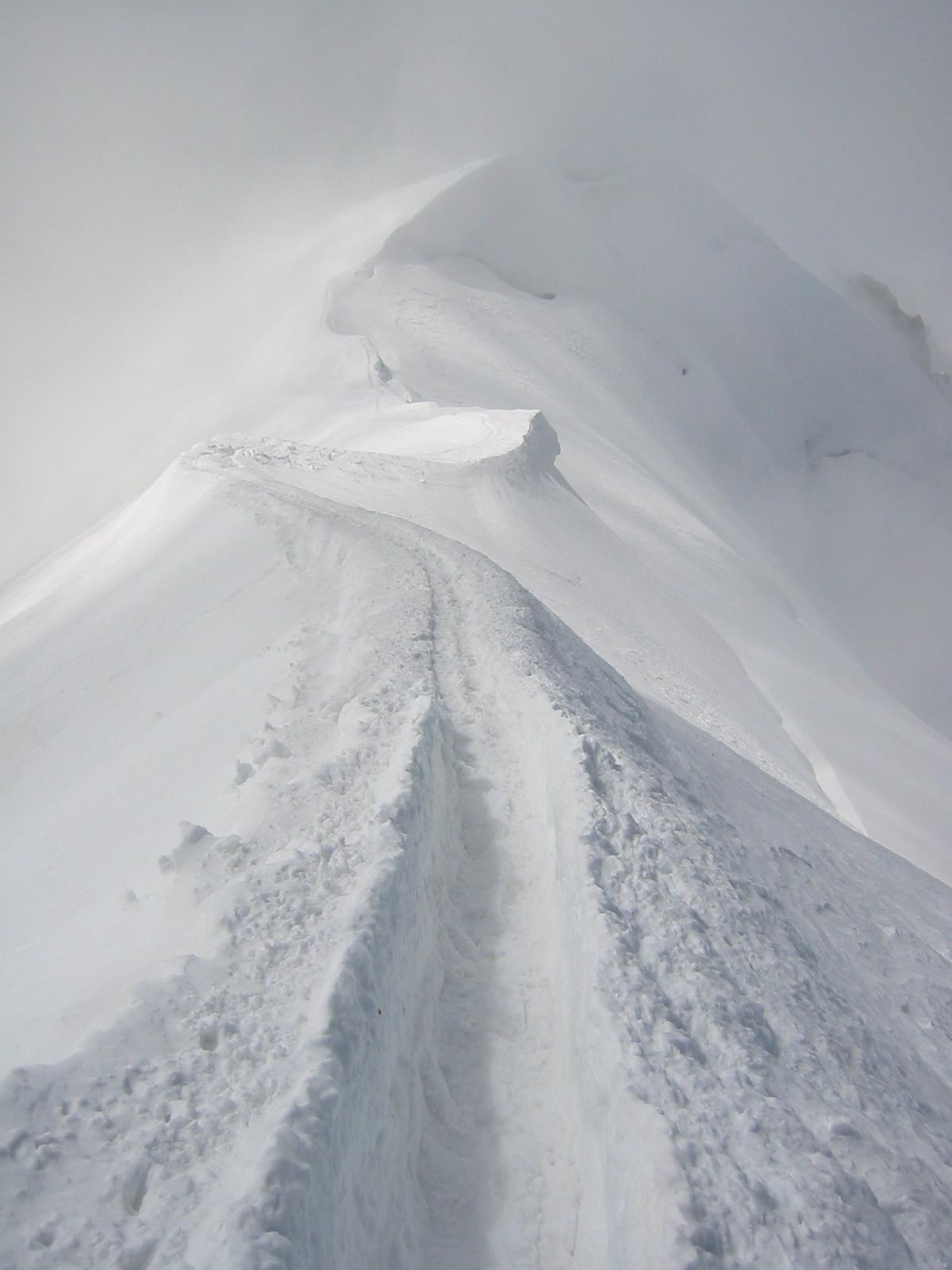 Roping up with Marcel and Willem.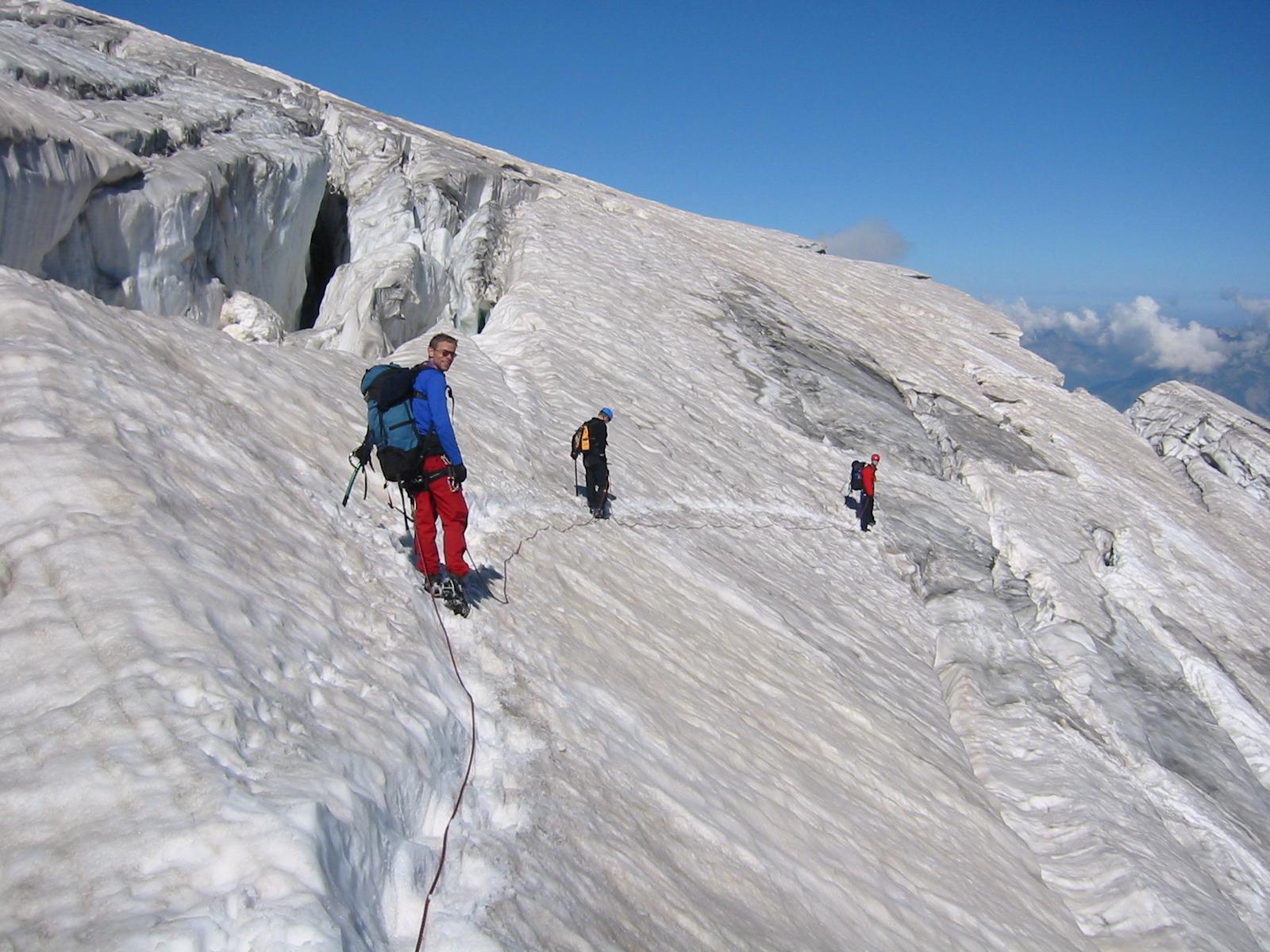 Facing the seracs at Jonction.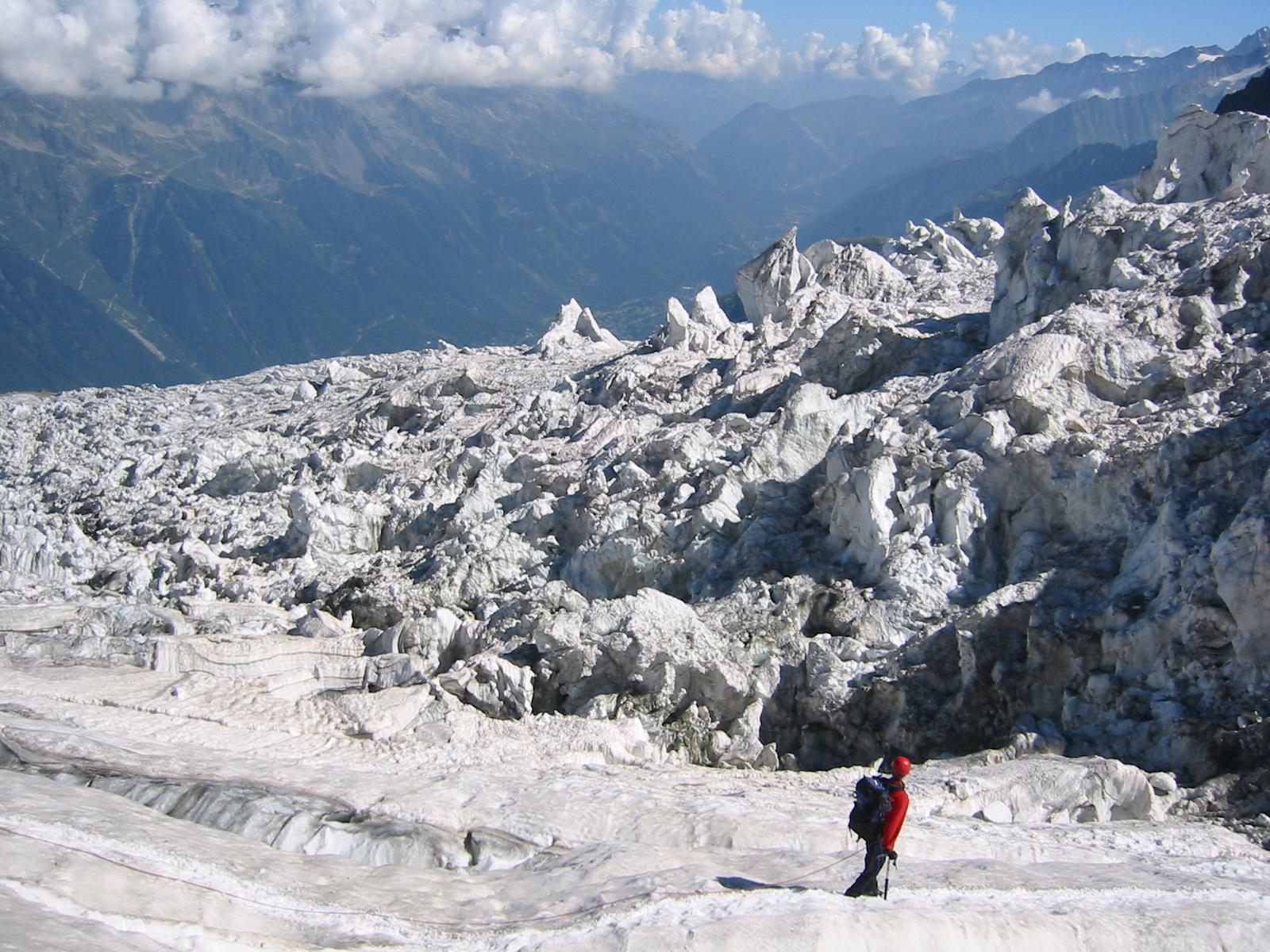 Col du Midi: our tent closest to the Tacul slope.